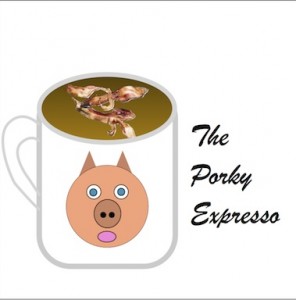 After a five year break, I'm back on the radio. Afternoons 3-7 on K-Jo 105.5 in St. Joe.
Anyway, how about a show clip? Woo.
Rumors swirled about Bacon Shortage of 2013. It's hoaxish, but that doesn't mean we can't have mass hysteria.
Stooks Reporter Steve Schnell caught up with Hanna Illbean from the Porky Expresso Coffee and Bacon Shop to discuss the rumor.
The Porky Expresso Coffee and Bacon Shop (2:18 mp3)
Podcast: Download (1.1MB)