I'm very disappointed in USA Today for a misleading tease in today's paper. They were plugging an online poll related to the "Michael Vick indicted for dog fights/murders" story.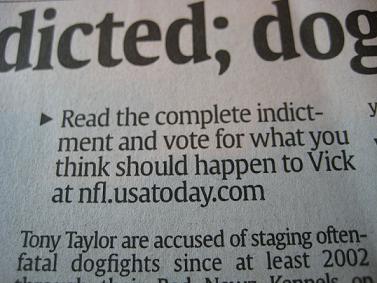 The story talks about killing under-performing dogs through hanging and electrocution. "Vote for what you think should happen to Vick" has so many creative possibilities as it relates to this story.
Here's the poll: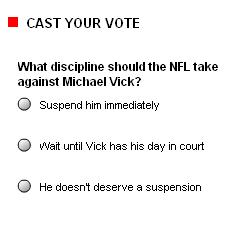 We can't even get a "put an electric shock caller on him" option?