A jewelry store had this ridiculous sign outside their Plaza remodel job.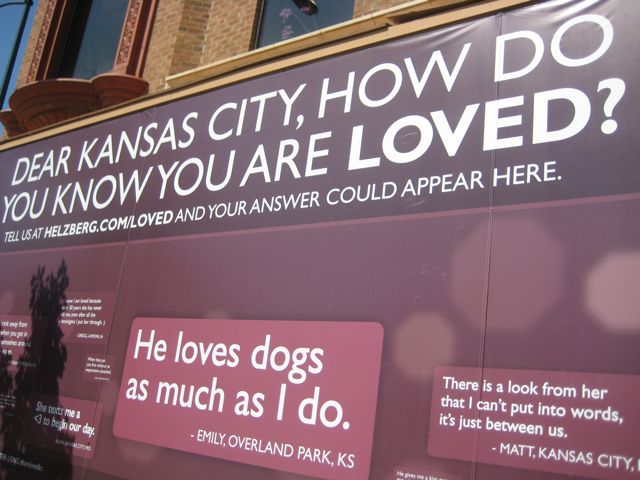 "He loves dogs as much as I do" seems to be the winning answer for "How do you know you are loved?" Just look at the giant text.
I find this answer twisted.
You know you are loved because he loves dogs as much as you do? That only makes sense if you are both loving dogs in a way that only two, lifelong poodle-screwers could.
Sick.