It looks like a guy was trying to kill himself and some woman by driving into the Kansas River near St. George (Between Manhattan and Wamego).
Unfortunately, the four-foot deep water wasn't enough to kill anyone.
We talked about ways to die.
Segment 1 – How my wife will kill me
Segment 2 – HAHAHA!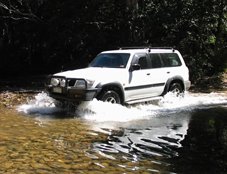 "Oh no! I'm slowly, uh, starving!"