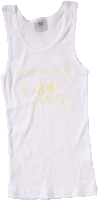 Whoops. Wrong picture.

There. That's better.
And he'll be back to wearing the beater after last night's show.
Savol sucked so bad last night on American Idol that, if he doesn't get cut tonight, I'll gouge out my ears with a spoon.
Check out this not-even-all-that-high note that he failed to hit.
Not sure if it's as bad as when original Idol cockroach Red Headed John had his voice crack on Crocodile Rock.
But at least the red head didn't resort to beating up girls. Not sure if it was by choice or because he couldn't take one on, though.