(3:56 podcast) Wow, I knew a lot of people would want one, but the iPhone hype is getting to be a little much .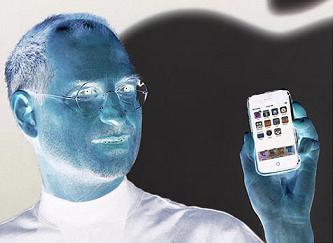 "With this little device, I take ownership of your soul. Phenomenal."
The decision on getting the iPhone is a little easier for our listeners in Manhattan, Junction City and Salina, as AT&T Wireless doesn't really exist in Kansas west of Topeka.
Let's say you're quitting your job on the day of the iPhone release and moving to Kansas City. Should I, er, you, get one?
If you've got an extra $500 or $600 you've been meaning to spend, and you want it for everything it does except web surfing, it's a for-sure purchase.
But, the iPhone that comes out Friday relies on Cingular's old data network, meaning websites will load slowly. They'll look great when they do, but still.
From the New York Times review:
You have to use AT&T's ancient EDGE cellular network, which is excruciatingly slow. The New York Times's home page takes 55 seconds to appear; Amazon.com, 100 seconds; Yahoo. two minutes. You almost ache for a dial-up modem.
I'm waiting for the next version.